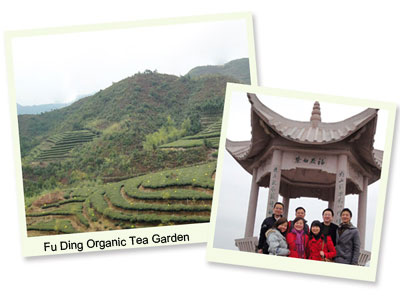 Teas and Thes (pronounced as teas and tez), comes from the English word "Teas" and the French word "Thes." The Chinese name 尋茶記 means finding the best teas, building a good tea brand.
Teas and Thes was established by Chris Yang, Angel Chen, and Wenny Ren in 2010. Our Team, with members from China, Canada, and France, has been engaged in E-commerce business since 2005 accumulating a lot of experience in customer service and network marketing. In 2010 we began to explore the idea of building a tea brand for online international tea retail marketing. China has the best quality teas but did do not have a good online tea brand for the global market. We invested a year in research, including visits to tea gardens and processing facilities all over China. In July 2011 TeaVivre.com was launched for the English-speaking market, as well as TheCalin for the French market. In 2013, we expanded our business from retail to include small- and middle-sized wholesale businesses, which comprise the teasandthes.com website you are visiting now.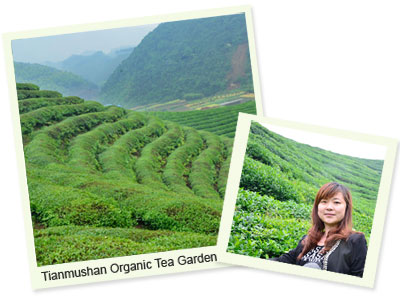 Our unique niche in the tea business is to meet the needs of small- to medium-sized companies who want to carry a high quality and wide variety of Chinese teas. We pay great attention to the long-term cooperation with each business partner, whether you are an online business, a store or restaurant, a corporation, or even an event planner. We welcome experienced tea purchasers as well as those who are just beginning their tea business. For us, relationship means everything. That is why we provide so many customized services such as private labels, drop shipping to customers for website-based businesses, and multiple ways of shipping and payment.
In China, perhaps because our history goes back so far, we take the long view. We know that good relationships take patience and commitment.
Together, we can open the door to the beauty of tea.
Sichuan, China:
Rm 1601, Unit 2, Wenfeng Building, Wen Miao Square, Deyang, Sichuan
618000
Deyang, China (Factory):
Wanda Ke Chuan Yuan, Deyang, Sichuan, China
361000
Hong Kong:
Rm 502, Arion Centre, Queen's Rd West Hong Kong
999077